As any parent of an older child will tell you, "Your children are only young once and the time is fleeting." They know what they are talking about. And once your child reaches 8, 9 or 10 you realize that parenting is an endless job and not always as consistently rewarding as you thought it would be. But in between the chaos there are these precious moments that spontaneously occur and they end up being the moments that become memories. The reward of parenting it turns out is found in these little fleeting moments.
Unfortunately, with the hectic lives many of us lead nowadays, bath time can sometimes seem more like a chore for mom or dad, especially if you have multiple young children. For years, I had my three kids all in the tub together since they were so close in age. After working all day, and after begging everyone to get in the tub, I'd rush this process and often failed to enjoy the moment.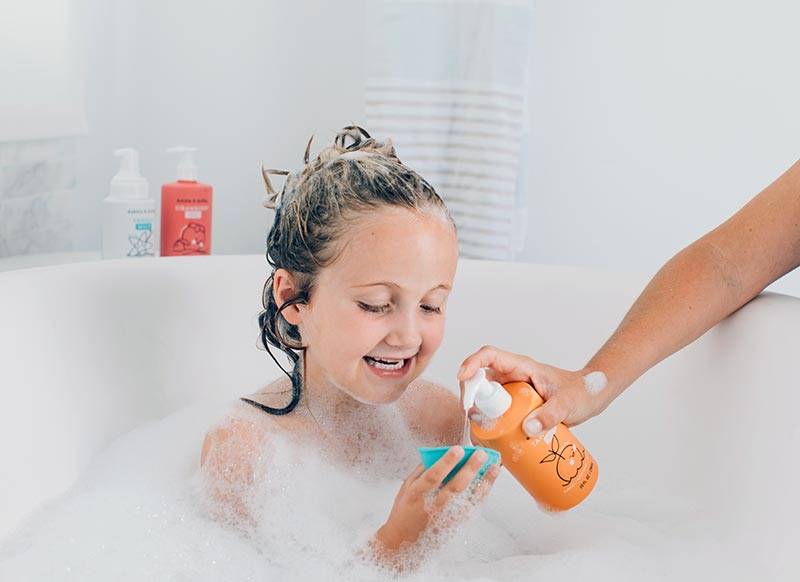 Dabble & Dollop makes products your children will like and bath time can become something everyone looks forward to. Instead of having to be asked over and over to go take a bath, children will likely run to the tub declaring what shampoo they are going to make. And when your youngest child finally realizes with her own creativity, she can shampoo her own hair that's a pretty magical moment. Being able to sit next to your kid, watch them Dabble & Dollop and delight, well, I can tell you from personal experience that it's a pretty special moment.
As any parent knows, between all the chaos, chores, homework and errands associated with raising kids, these precious little moments do happen. And those little moments become your treasured memories. Bath time is one of those little moments. I look forward to facilitating experimentation, curiosity, and joy through Dabble & Dollop. Thanks for reading and please do follow us on Facebook or Instagram so you'll be the first to hear when we launch!
---