Brand Ambassador Application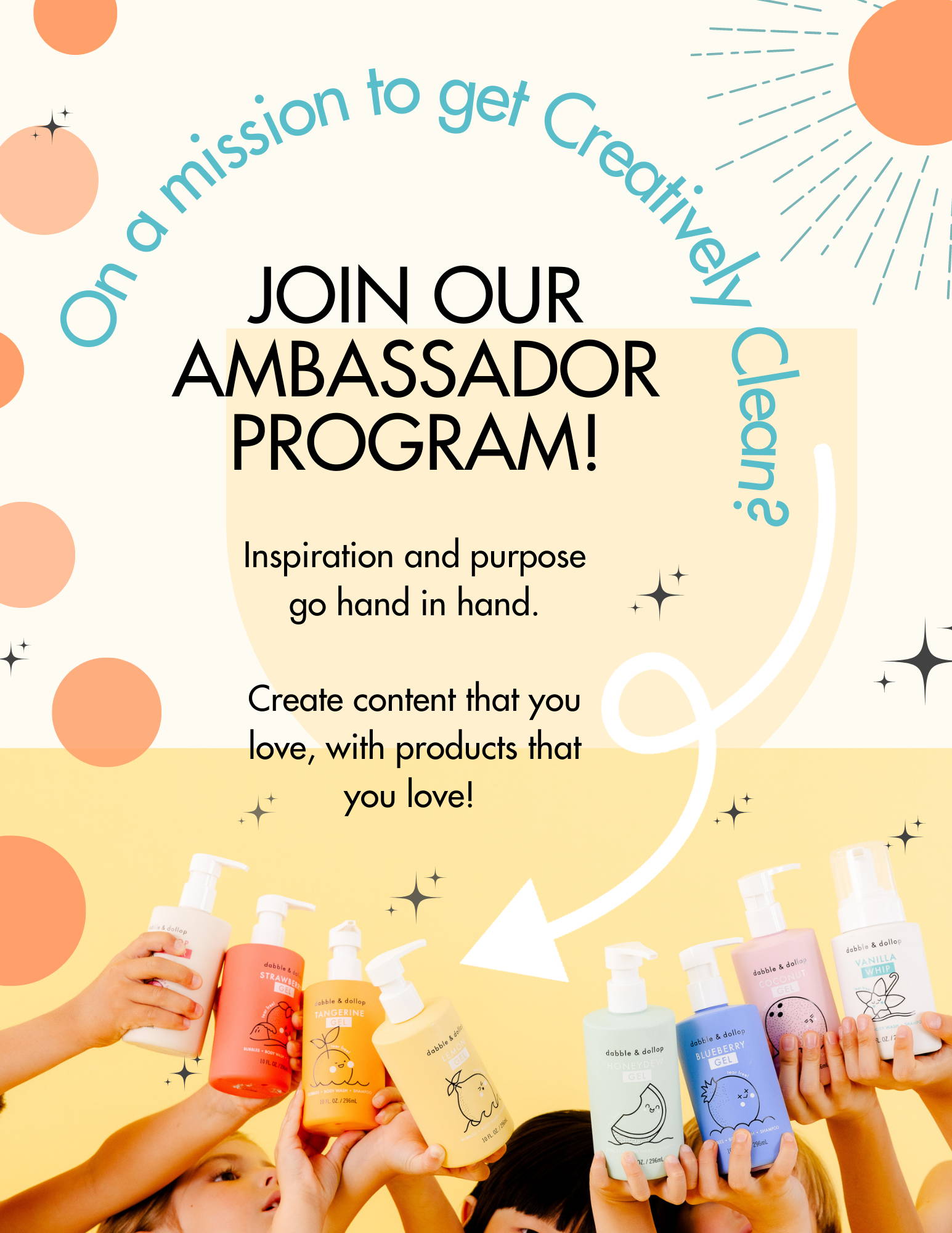 If you are someone who genuinely loves Dabble & Dollop, and are interested in sharing with your community, we'd love to work with you!
Who Are Our Ambassadors?

Those who love and share Dabble & Dollop with their friends & family.

Parents who believe in the power of our Creatively Clean™ products.

Families who have and want to build a community of like-minded parents.

What Do They Do?

Try new and existing products & review them on social media platforms.


Offer discounts and giveaways to their circle of friends because they believe in Creatively Clean™ bath time fun!


Talk about and promote Dabble & Dollop at every social event they attend (Just kidding. Sort of.)

Our "Thanks" To You

Insider Access to freshly launched products before they are publicly available.

Ability to share exclusive special offers and discounts with any of your social media followers.

Guidance with content creation, ideation and product development.

Regular Ambassador recognition through our social media platforms. Ambassador Commission (in Cash) for all referred sales
We received your submission, thank you!