Our Ingredient Philosophy: Fewer, Better Ingredients
OUR INGREDIENT PHILOSOPHY
I spent over two decades in the cosmetics and personal care ingredients space, so it's safe to say, when it comes to ingredients...I've seen it all.


Dabble & Dollop subscribes to the "less is more" ingredient philosophy. 
I challenged our formulators use fewer, better, and more expensive ingredients in order to make this the product I always dreamed of seeing in the market. I don't believe kids need to sit in a bath full of ingredients that are being used as "fillers" or "label copy" to help sell a few more bottles.
All our 3-in-1 (shampoo, bodywash & bubble bath) products use 10 or fewer ingredients. Honestly, compare that to some of the other brands we've all grown to know and use over the last few years!

We promise to use only the safest, highest quality, cleanest, best smelling, eco-ethical ingredients in our products...and nothing more.

The result is the most innovative, premium, children's product line on the market.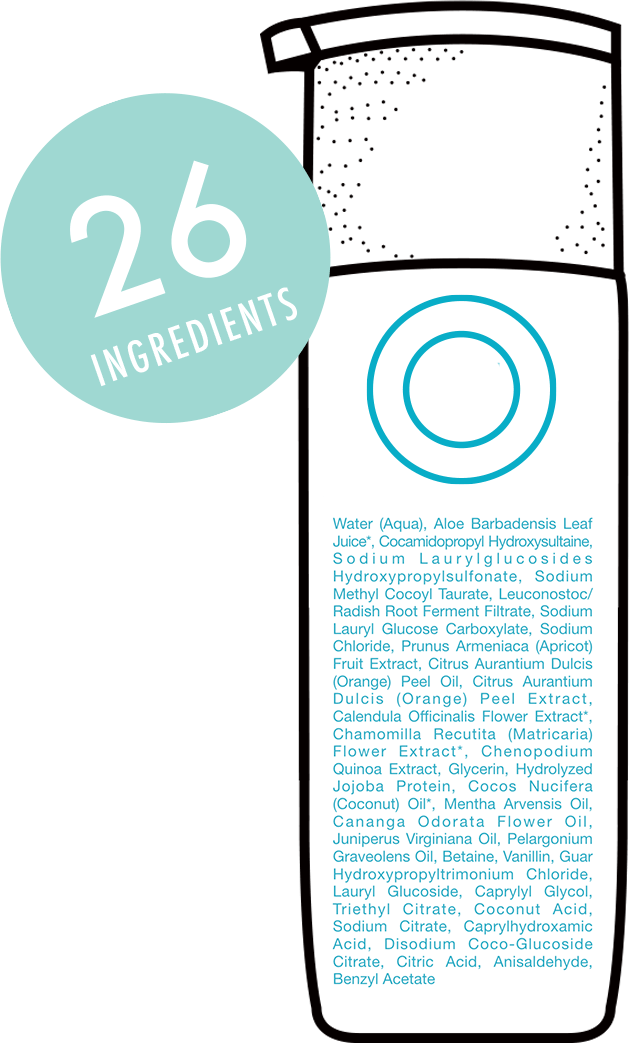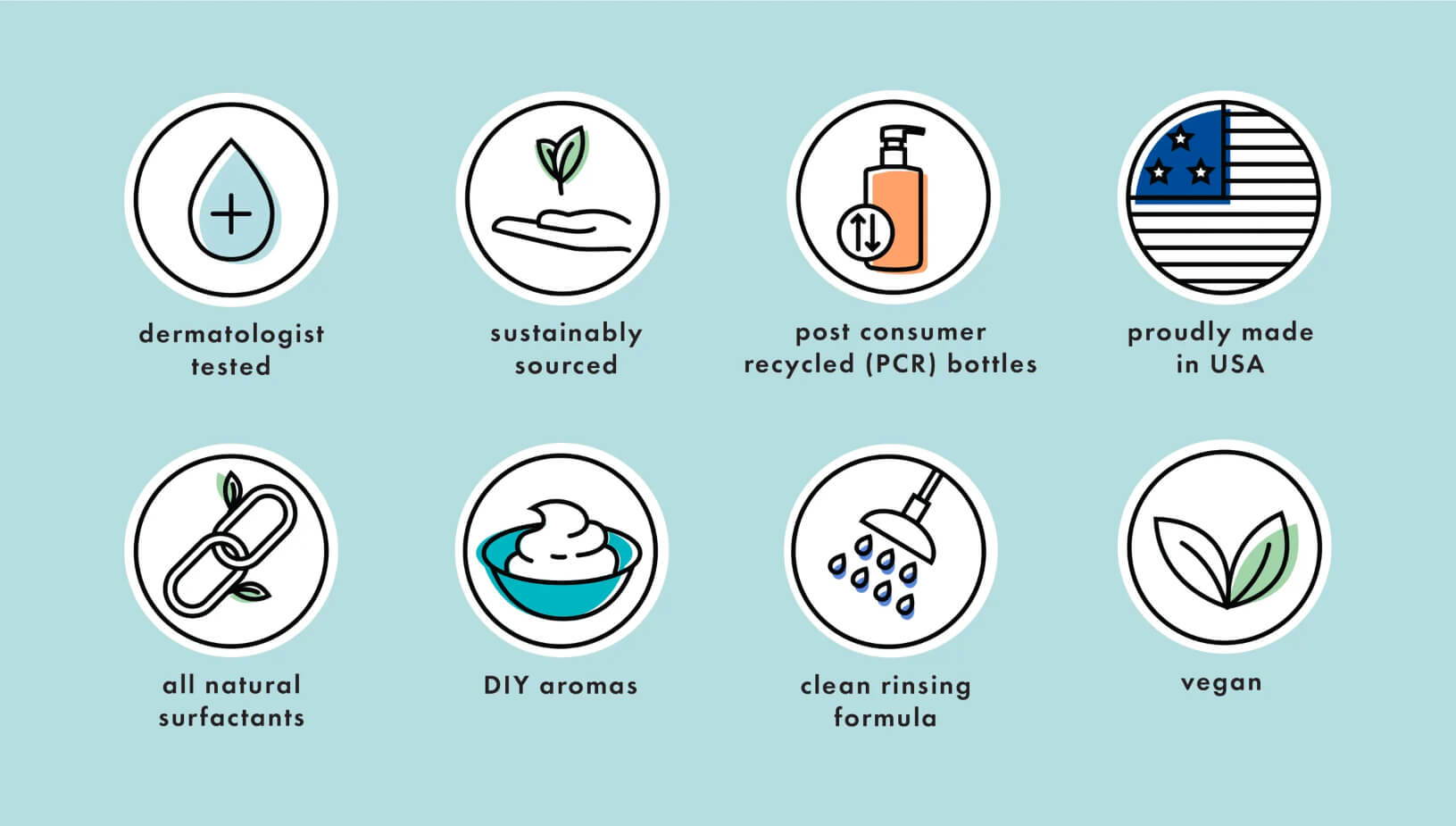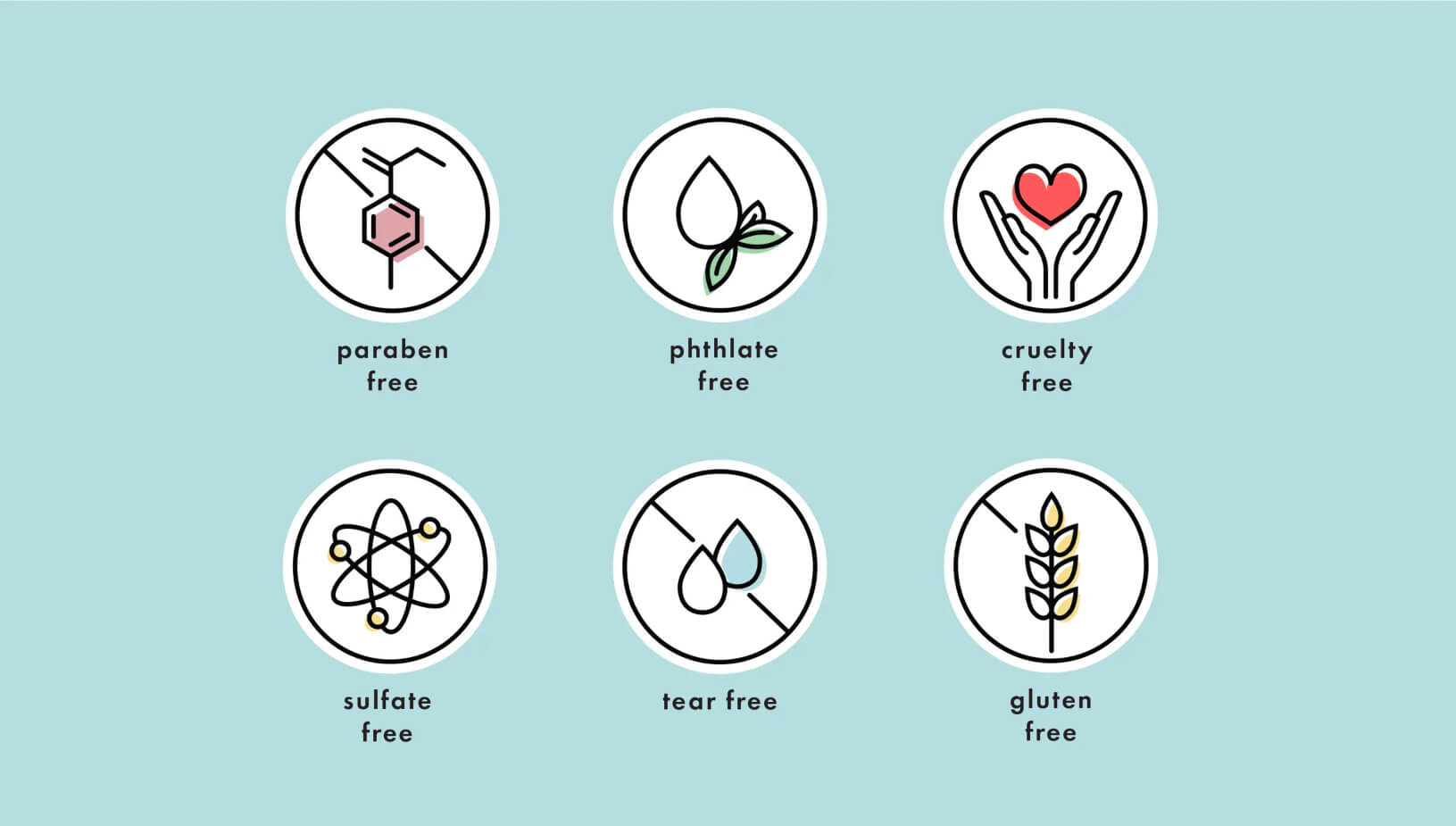 100% NATURAL Surfactants (these get you clean)...
Our primary surfactant is made from 100% natural, Certified RSPO (Responsibly Sourced Palm Oil) that has excellent dermatological properties and also foams well. Therefore, we use it as a co-surfactant in cleansing preparations. It is often used in baby washes because it is so mild. It is is sustainably sourced, and produced in Wisconsin, USA.
Our secondary surfactant is also 100% naturally derived from sustainable coconut and corn. We selected this gentle cleanser because it is extremely mild and provides exceptional lather. Made in Tennessee, USA.
Our other surfactants include a 100% natural surfactant derived from coconut fatty acids and made in the USA. By using coconut fatty acids as a starting material, an exceptional, stable, rich foam can be achieved.
Finally, we use a 100% natural sourced saponified olive oil, which is used as a surfactant and for product clarity.
How we PROTECT the Product (these make it last)...
First, we use a blend made from 100% vegetable sources produced in Pennsylvania, USA. This combination of ingredients protects the formulation from developing bacteria, yeast or mold.
We also use naturally derived Gluconic Acid (which is found naturally in foods such as honey, fruit and wine) along with Gluconolactone (a natural substance that mammals use to break down carbohydrates). Gluconolactone scavenges free radicals and protects the product from damaging UV radiation.
Finally, we protect the product by using naturally derived Sodium Benzoate, which offers broad spectrum protection in the formulations. Sodium Benzoate can be found naturally in many foods including cranberries, avocados and kidney beans!
Blended together, these ingredients ensure our product's consistency and shelf life in as streamlined a way as possible.
How we make it SMELL so good (this makes it irresistible)...
Arguably the most enjoyable part of using Dabble & Dollop – the aromas of our warm vanilla, tangy tangerine and sweet strawberry! We've custom designed our scents utilizing natural essential oils in addition to a carefully selected 100% toxin-free nature-identical/synthetic aromas to perfect the freshest, purest notes with enhanced stability and safety. This combination allows it to stay longer on your bath shelf while creating amazing aromas without additional (and potentially irritating) essential oils.
Our products have been through rigorous safety testing to ensure their mildness and contain no toxins, no phthalates, no fillers, and no known allergens. We are dermatologist tested, cruelty free and importantly, have invested significant dollars to have our lab-verified tear-free claim - it's a testament to how mild the formulations are!
Bath time is a moment that becomes memories for kids, and nothing imprints on memory quite the way smell can and does – our philosophy of using the simplest, purest notes that kids can relate to, vanilla, tangerine and strawberry, bath time becomes far more enjoyable and promises to be memorable as well. Our non-toxic, nature identical aromas were custom designed for Dabble & Dollop in New Jersey, USA.
INCI List (if you are particularly technical)...
INCI names (International Nomenclature Cosmetic Ingredient) are systematic names internationally recognized to identify cosmetic ingredients. They are developed by the International Nomenclature Committee (INC) and published by the Personal Care Products Council (PCPC) in the International Cosmetic Ingredient Dictionary and Handbook, available electronically as wINCI.
Gels: Water (Aqua), Sodium Laurylglucosides Hydropropylsulfonate, Coco-Glucoside, Cocamidopropyl Hydropropylsulfonate, Glycerin, Sodium Methyl Cocoyl Taurate, Glyceryl Caprylate, Caprylhydroxamic Acid, Citric Acid, Fragrance (including 100% natural essential oils & 100% toxin-free, allergen-free nature identicals).
Whip: Water (Aqua), Cocamidopropyl Hydropropylsulfonate, Sodium Olivate, Gluconolactone, Coco-Glucoside, Sodium Laurylglucosides Hydropropylsulfonate, Sodium Benzoate, Citric Acid, Fragrance (including 100% natural essential oils & 100% toxin-free, allergen-free nature identicals).
If you have any questions or concerns about our ingredients please feel free to drop us a line at info@dabbleanddollop.com